Partnerships for the African Green Stimulus Programme at Stockholm+50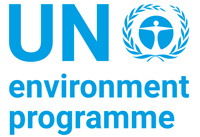 The Side Event of the 8th Session of the African Regional Forum for Sustainable Development (ARFSD) spotlighted partnership building around two pillars of the African Green Stimulus Programme: Climate Action and Sustainable Food Systems focusing on promoting sustainable circularity in Africa's MSMEs. Discussions were led by a panellist of governments, financial institutions, businesses and IO's. The co-conveners were Global Opportunities for Sustainable Development Goals (GO4SDGs), United Nations Economic Commission for Africa (UNECA) and African Development Bank (AfDB).
The event was part of consultation process in Africa towards Stockholm+50. This international Event will commemorate the 1972 UN Conference on the Environment, which brought the environment into the centre stage for human well-being and development. The AFRSD Side Event specifically contributed to the Stockholm+50 stakeholder deliberations under Leadership Dialogue 2: "Achieving a sustainable and inclusive recovery from the COVID-19 pandemic."
Ambassador Njambi Kinyungu (Kenya) stated that moving from commitment to action will require strengthening of national capacities on climate change action, green recovery, and promoting south-south/north-south cooperation, all while ensuring inclusion of youth, women, and marginalized groups.
Frida Jangsten (Sweden) observed that the AGSP is a comprehensive roadmap for green recovery and strengthening resilience in Africa's key sectors, however, there is need for rapid scale-up of decent sustainable jobs.
Jean-Paul Adam (UNECA) provided a detailed overview of Africa's sustainable development recovery priorities under the African Green Stimulus Programme. He emphasized the need for moving from ideas to action stating that implementation of the AGSP will require development of dynamic partnerships underpinned by innovative resource mobilization.
Lola Renée Mueller (Germany) mentioned that an inclusive transition needs meaningful discussions with all stakeholder-groups. Leadership Dialogue 2 of Stockholm+50 will offer this crucial space and focus on how to support a Green Recovery in high-impact sectors for low-carbon and resilient economies.
Davinah Milenge Uwella (African Development Bank Group) detailed a wide array of existing AfDB instruments designed to assist member countries in achieving their development goals. She highlighted a business incubation programme under the Afrcia Circular Economy Alliance that will support ideation, piloting and testing of circular business models in African SMEs to improve their access to growth-stage financing.
Kyesubire Greigg (SME Founders Association) outlined many examples of African MSMEs involved in various aspects of sustainability along the African food value chain. She underscored that MSMEs in the Agribusiness space need more success stories, friendly and fast capital, access to markets and practical education to spur sustainability in Africa's food value chain.
Ayman Cherkaoui (Mohammed VI Foundation for Environmental Protection) detailed the critical role that civil society will play in seeing to implementation of Africa's development agenda on the ground from sharing best practices, raising awareness, building capacity in communities as well as facilitating reporting on progress.
Adriana Zacarias Farah (GO4SDGs) explained that this side event was the beginning of a dialogue that will continue at Africa's regional Stockholm+50 multi-stakeholder consultations on 12th and 13th of April 2022 and welcomed ideas for action and partnerships for the consultations' agenda.
Source:https://www.unep.org/events/online-event/commitments-action-towards-stockholm50-partnerships-african-green-stimulus